Titan Poker is a unique site for poker fans that opened in 2006. It pleases users with unique offers and various promotions, which are distinguished by their quality and regularity. Many tournaments are held here, even satellites, which open up the opportunity to participate in such global events as the World Series of Poker.
Software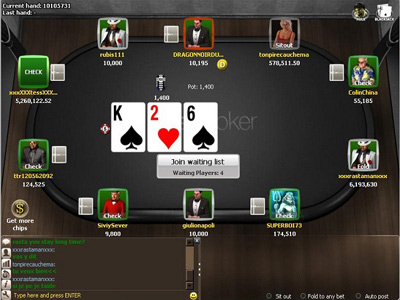 Titan Poker's software is personalized, but the interface and home page are user-friendly. At the same time, the structure of the site allows you to quickly find the necessary sections, news and promotions. The site information can be viewed in 14 languages, Russian is of course included. At the same time, the software is also available in Russian, which is extremely convenient for the Russian-speaking public.
The US dollar is the standard currency of the room, therefore, during tournaments, the value of the chips is displayed in it. But at the same time, there is always an opportunity to look at the translation of rates into two other currencies in the additional window: pounds and euros.
Offers and promotions
There are a number of offers and promotions available to PokerOnliner players, such as exclusive Russian Exclusive Tourneys or closed tournaments, as well as promotions such as Titan Treasures, Russian Autumn Open and exciting bonus offers.
Variety of games
The poker room offers an excellent selection of games: Omaha, Texas Hold'em, Omaha Hi-Lo, as well as seven-card and five-card stud. Titan Poker regularly hosts a huge number of satellites and tournaments with attractive guaranteed prize pools. All users can take advantage of the new program that informs about new tournaments.
Player traffic
During tournaments, the poker room has up to 25 thousand participants, during rush hours, up to 5 thousand players gather at the tables. At the same time, everyone can compete in skill with participants from other sites, for example, Noble Poker. Newbies on the site feel great, because they can always find themselves a rival in terms of rate and experience.
Withdrawal and deposit of funds
Withdrawals and deposits can be made in several national currencies, in particular, Canadian dollars, US dollars, South African rand, pounds and euros. At the same time, the most popular methods of replenishment and cash withdrawal are available. For all clients, there is an operational support service. That's why Titan Poker is a modern level of quality that allows poker fans to enjoy the game.